Learn More About Us
Custom Electrical Service, LLC
Custom Electric is a licensed and bonded electrical contracting company located in Ephraim, Utah. We specialize in commercial, residential and industrial electrical services.
Custom Electric was founded in 1995 and is currently owned and operated by Josh Peterson, CEO and lead Master Electrician. Our team of local electricians promises expert electrical solutions at fair pricing.
---
Serving With Integrity
At Custom Electrical, we are more interested in providing quality services to our community than large sales. We do not waste our customer's time with high-pressure sales for unnecessary systems or services. We are honest about our pricing and project timelines. When you work with us, expect the best services at the greatest value!
Providing Real Solutions
With superior technology, we provide efficient electrical solutions to homeowners and commercial clients. From installation of electrical systems for new construction to expanding outdated electrical wiring, our local electricians are highly experienced. For your business or home, we have the solutions you need.
Empowering Communities
Smart, efficient electrical systems are empowering. We provide homeowners and local businesses with the solutions they need for energy efficiency and safety. Our team is kind, honest and knowledgeable, and we promise to answer any questions you may have about your project.
Professional Team
Continuing education is a key part of our internal operations and a requirement for every electrician we employ. All of our electricians are licensed, certified, and insured. You can feel comfortable when our team enters your home or office and expect incredible service and quality customer care when working with us.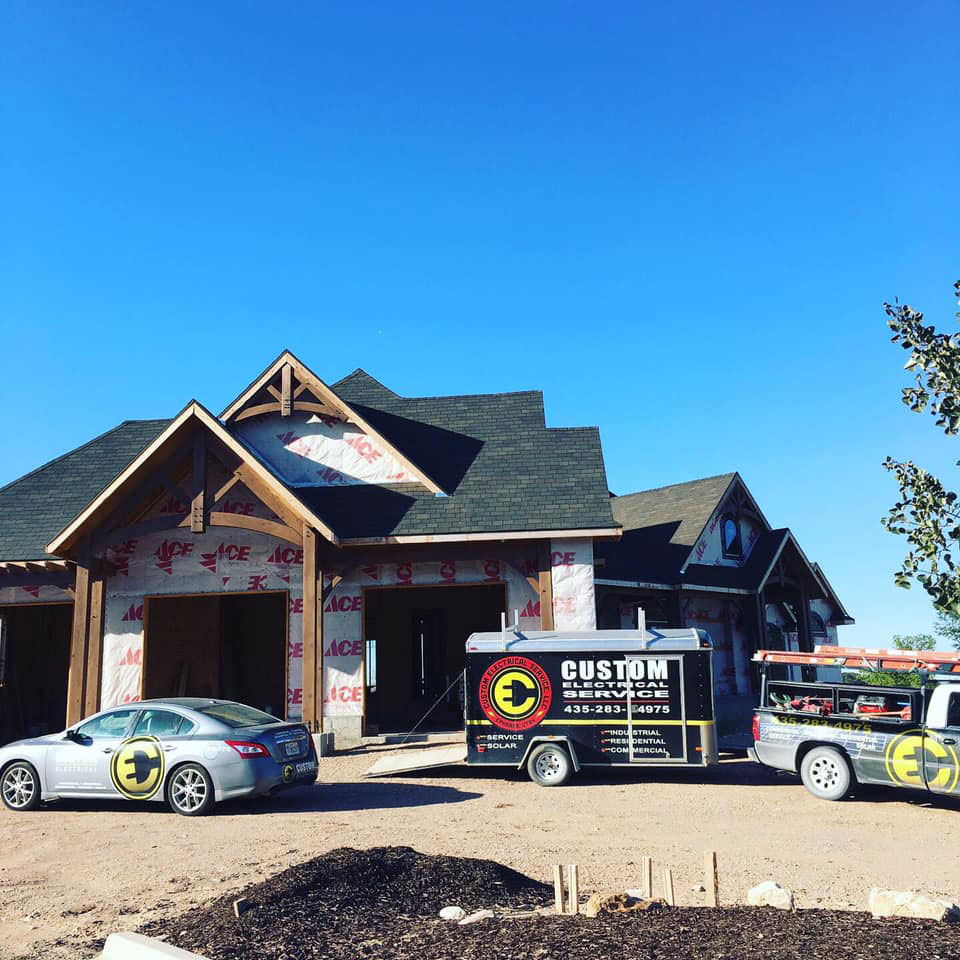 ---
Schedule Free Estimate with Custom Electrical
Submit your information below, and we will call to schedule your FREE estimate with an electrical design consult as well as your cost & savings calculations!
We make sure you get the most for your money.
Read what our customers have to say and then give us a call!