Or Request to Schedule Below
Submit your information below, and we will call to schedule your free in-home estimate!
Residential Electricians Near Me
Custom Electric provides Utah residents with quality electrical services. From new and existing electrical installation to repairs, our experienced team promises quality work.
With a fair pricing model and skilled technicians, we make all residential electrical services simple and affordable.
Electrical wiring for new homes
Maintenance and repairs on existing electrical systems
Upgrades to current electrical systems
Interior and exterior lighting
Electrical additions
Switches and outlets
Meters, surge protectors, panels, and more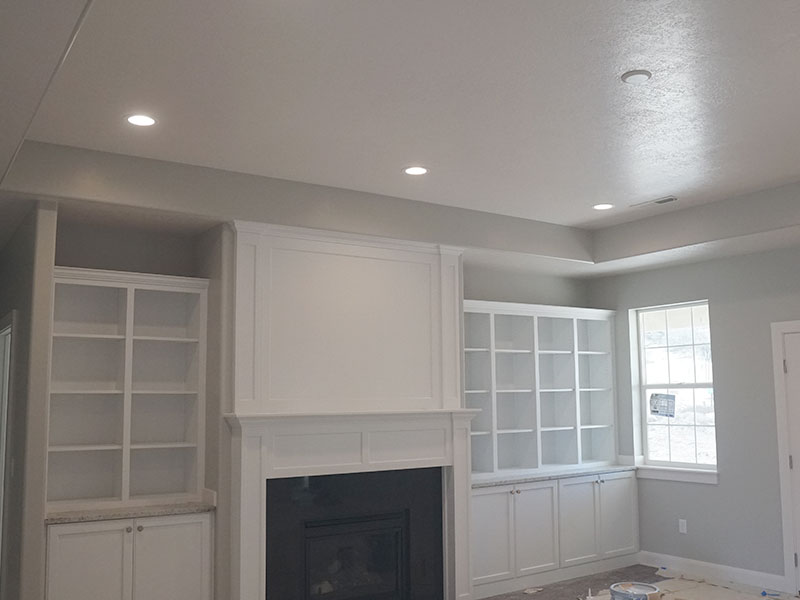 Searching for a company that provides new and existing electrical installation and repairs in Utah? Our electrical professionals make sure the process of building a new home, implementing additional electrical systems and/or upgrading your current electrical system is simple and affordable!
Request Your Own


FREE Evaluation


from Custom Electrical!
Top Residential Electricians in Utah
Custom Electrical has been serving Utah residents and businesses with residential electrical services for over 26 years! We have a trusted team of fully licensed and insured electrical technicians skilled in new home construction, residential remodels and electrical service calls; including electrical troubleshooting and additional electrical system installations.
---
We make sure you get the most for your money.
Read what our customers have to say and then give us a call!