Or Request to Schedule Below
Submit your information below, and we will call to schedule your free in-home estimate!
Home Electrical Repair in Utah
Electrical issues can be a real pain to deal with, it's dangerous to attempt a DIY fix. Hiring a professional is the safest, smartest way to keep your home's electrical systems running smoothly.
If you have a need for home electrical repair in Utah, don't risk dealing with it yourself or getting scammed by a cheap repairman. Let the professionals at Custom Electrical help! We'll come out to inspect your house, pinpoint precisely where the problem lies and give you a fair price for our services.
Contact professionals for residential service calls whenever there are issues with your wiring system. We will send out our expert electricians to assess the situation and identify what needs to be done to fix the issue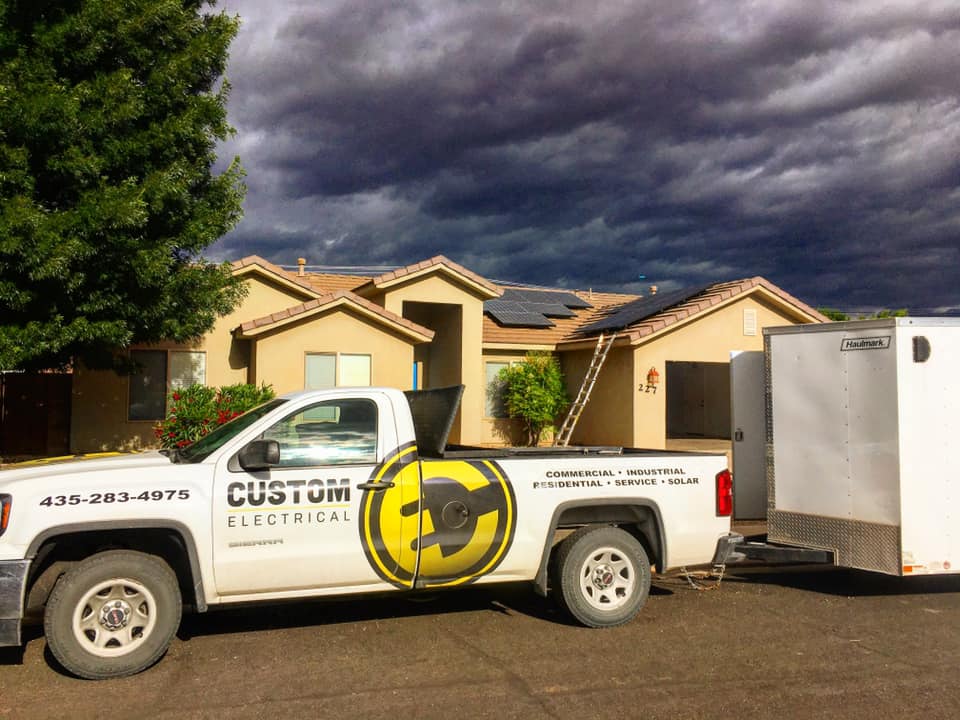 Don't overlook the importance of proper and safe residential wiring in your remodel. Electricity is in every room in your home — even the pantry and closets! Each of these rooms has the possibility of a defective wiring problem that could cause a dangerous situation for you and your family.
Custom's Electrical's nearby residential wiring services mean fewer defects have a chance of slipping through the cracks.
Request Your Own


FREE Evaluation


from Custom Electrical!
Top Residential Electricians in Utah
Custom Electrical has been serving Utah residents and businesses with residential electrical services for over 26 years! We have a trusted team of fully licensed and insured electrical technicians skilled in new home construction, residential remodels and electrical service calls; including electrical troubleshooting and additional electrical system installations.
---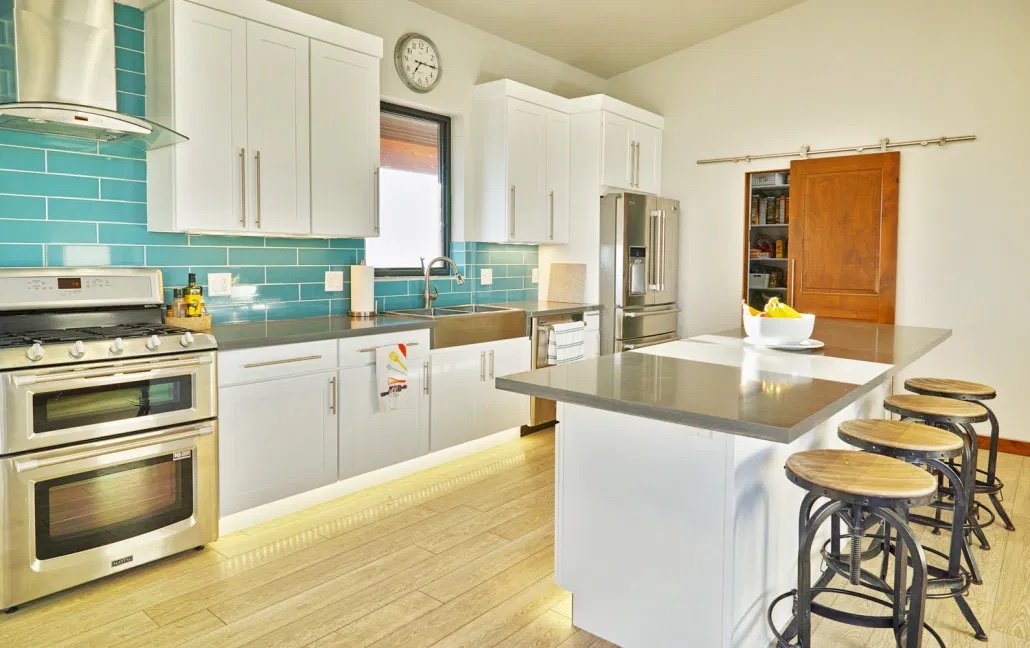 Home Electrical Repair Needs
You should not attempt home electrical repairs. There are some home repairs you can do yourself, like fixing a leaky faucet or changing a lightbulb. However, electrical repairs are not part of that list. For all electrical repairs, you should hire an electrician.
To save money, many homeowners try to fix their electrical problems themselves. Ironically, DIY home repairs can lead to costly issues. You also risk your safety by altering your home's electrical system.
Here are several reasons you should hire an electrician instead of trying to perform home electrical repair yourself.
Safety
The main reason you need to hire an electrician is for your safety and that of your family. If you don't have the proper training and equipment, working with electricity is extremely dangerous. You put your immediate safety at risk while you attempt to repair the damage. However, if you do the job incorrectly, you could also create long-term safety risks in the form of fire and electrical shocks.
Cost
Many homeowners may think fixing electrical issues themselves will save money. Unfortunately, they often make things worse than if he had called an electrician, resulting in additional spending for a costly repair. When it comes to saving time and money, hire an electrician who will do the job right the first time around.
Troubleshooting
It's easy to assume an electrical issue is coming from one source, but we often find that there is a bigger problem that wasn't immediately visible. An experienced electrician can diagnose the real problem and offer a solution.
Long-term Peace of Mind
Hiring an electrician ensures your safety and security. Professional services also help expand the lifespan of your electrical system. Usually, a professional electrician will guarantee the electrical work they perform. If the problem continues or recurs, they will come back to fix it at no charge if it occurs again.
Education and Certification
Before being licensed, certified electricians must complete a lot of education and on-the-job training. Certified electricians can deliver work of a standard that is unmatched by anyone else. If you are looking for an electrician to work in your home, verify their qualifications as a journeyman, apprentice, or master electrician. Also, make sure that they have insurance and that the business that employs them is licensed and bonded.
Do You Need an Electrician?
You're not alone. We know how frustrating it can be to deal with electrical problems in your home, especially when they seem to pop up at the worst possible time.
When you call us, our friendly and knowledgeable technicians will arrive on time and ready to help get your lights back on as quickly as possible. They'll work hard until the job is done right. And if a problem does arise that requires more extensive repairs, we'll give you a detailed quote before starting any work, so there are no surprises later down the line.
Schedule an appointment with Custom Electrical today for all your home electrical repair needs!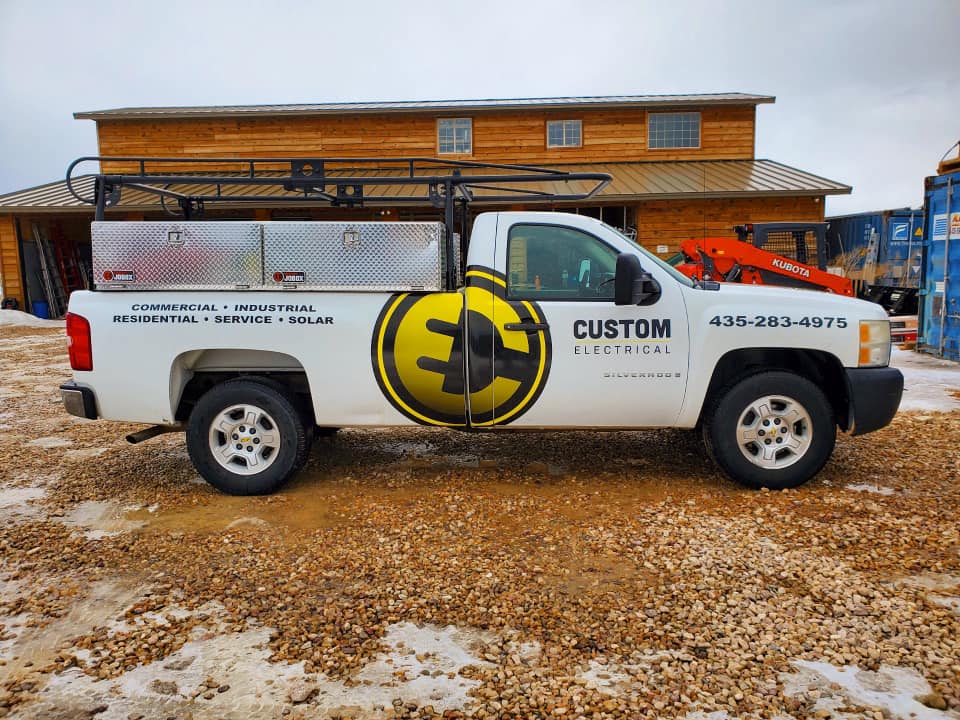 We make sure you get the most for your money.
Read what our customers have to say and then give us a call!