Or Request to Schedule Below
Submit your information below, and we will call to schedule your free in-home estimate!
Local Electricians in Utah
Every time you use electricity, you're utilizing your home's electrical system. This can cause serious concerns if you trust outdated, damaged, or poorly installed wiring. Don't turn a blind eye to dangerous electrical issues. Here are some common signs of residential electrical problems. We've also included information on when you need to call a local electrician in Utah for assistance.
Don't overlook the importance of proper and safe residential wiring in your remodel. Electricity is in every room in your home — even the pantry and closets! Each of these rooms has the possibility of a defective wiring problem that could cause a dangerous situation for you and your family.
Custom's Electrical's nearby residential wiring services mean fewer defects have a chance of slipping through the cracks.
Request Your Own


FREE Evaluation


from Custom Electrical!
Top Residential Electricians in Utah
Custom Electrical has been serving Utah residents and businesses with residential electrical services for over 26 years! We have a trusted team of fully licensed and insured electrical technicians skilled in new home construction, residential remodels and electrical service calls; including electrical troubleshooting and additional electrical system installations.
---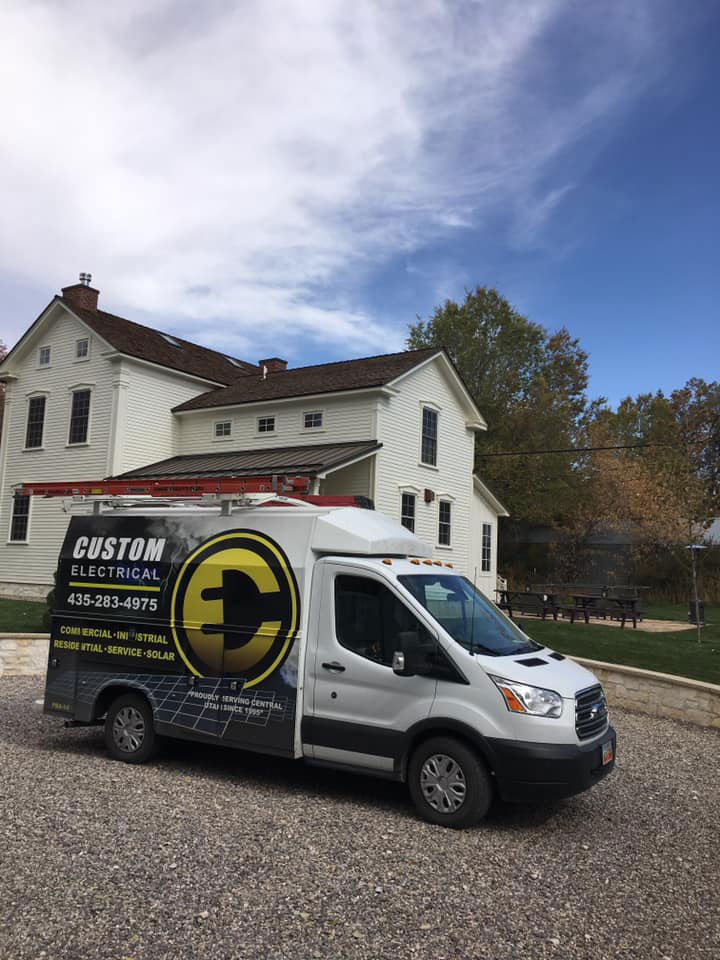 Common Signs of Residential Electrical Problems
---
Many electrical appliances generate heat when on. Outlets and switches, however, should always be cool to the touch (except for dimmer switches which can occasionally get warm). If your outlet or switch feels hot, immediately unplug any cords or turn off the light. Do not use it until a Custom Electrical Services professional can inspect your wiring. Excessive heat may be the fault of loose or damaged wiring and can create a fire hazard if left unexamined.
A bad or loose bulb can cause flickering lights. Suppose the problem persists after switching out the bulb, or you catch multiple lights across your home flickering. In that case, the culprit could be a loose electrical connection, outdated wiring, or a power surge. Power surges can sometimes be fixed by unplugging unnecessary appliances and devices. Still, frequent flickering lights may be a sign you need to upgrade your home's wiring. A big job like that requires expertise you can find at Custom Electrical Services .
Over time, connections between electrical wires and old switches or outlets can loosen. This can disrupt the flow of electricity in the wiring and produce a fire hazard. If you notice any loose, broken, or missing outlet covers or switch plates, replace them and contact Custom Electrical Services to examine the wiring as soon as possible.
Dead outlets can result from a loose wire connection, arc faults, tripped breakers, or excessive heat from faulty wiring. If you find and repair a blown fuse or tripped breaker and the outlet remains dead, the issue may require the help of a local electrician in Utah.
You may have a rodent problem on your hands if you notice chewed or frayed wiring. If you suspect your wiring may be compromised, contact a licensed electrical contractor to inspect and replace the damaged wiring. Any damaged wiring is an urgent shock and fire hazard.
Circuit breakers are designed to shut off power whenever their system is overloaded. Don't be alarmed if you have to reset a breaker every so often. But, if your circuit breakers frequently trip, they may be overloaded with too much electricity. Electric overloads can come from either too many high–energy demanding devices connected to the circuit, or deeper problems with your home's wiring. One of our qualified electricians can help you pinpoint where the problem lies.
Strange smells from electrical outlets can be a serious issue, especially if you detect a burning odor. This may indicate that your wiring is creating a fire risk by heating the outlet enough to melt its plastic sheathing. If you notice an odd new smell coming from your outlets, fuse box, or breaker panel, immediately unplug anything connected to it and contact a qualified electrician for an inspection.
All electrical appliances make noise. Quiet, infrequent sounds such as vibrations are common and usually not of concern. However, loud and unusual noises emanating from your electrical system could signal wiring malfunction. If you hear concerning sounds coming from a specific appliance or fixture, unplug it and don't use the socket until a professional can examine it.
If you observe any smoke, discoloration, or scorch marks coming from your home's outlets, it is a sign that the wiring in your home has been damaged in some way and is releasing heat. This heat can do much worse damage if left unchecked.
Why Seek Help From a Professional?
When looking at your home's electrical system malfunctions, your safety is the number one priority. If you find any problems with your wiring, do not attempt to fix it yourself. Instead, ensure a safe, effective, and quality repair for your residential electrical issues by entrusting the job to your local electrician in Utah.
Custom Electrical Services has supplied Utah residents and businesses with residential electrical services for over 26 years. From installations to upgrades to repairs, our team of fully licensed and insured electrical technicians promises quality work. Don't risk your safety with a DIY electrical repair. Contact us today to schedule your free estimate!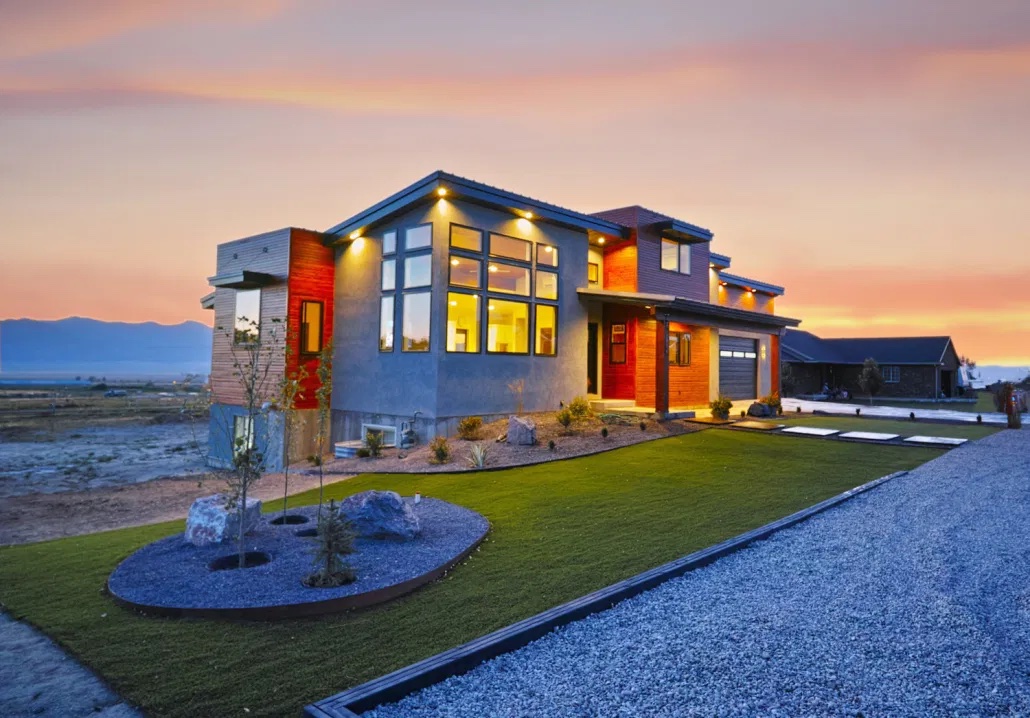 We make sure you get the most for your money.
Read what our customers have to say and then give us a call!