Or Request to Schedule Below
Submit your information below, and we will call to schedule your free in-home estimate!
Residential Wiring in Utah for Remodels and Renovation
Remodels take a lot of time and work, and it's frustrating when the process is delayed even further because of a snag in the electrical system. If you've been searching for quality residential electrical services with experience and professionalism in residential wiring near you, Custom Electrical provides the services you need for your new or existing home remodel.
Electrical systems are an essential part of any home, but they need upkeep and maintenance, just like other aspects of a house. When systems or wiring gets worn down, it can lead to dangerous accidents, like electrocution and electrical fires. Finding an affordable and reliable electrician is an essential part of ensuring your home is safe and secure.
Custom Electrical's fair pricing model and skilled technicians make residential wiring and electrical services affordable and straightforward.
Among Our Residential Electrical Services, We Offer:
---
Meters, surge protectors, panels and more
Upgrades to current electrical systems
Interior and exterior lighting
Electrical additions
Switches and outlets
Maintenance
Electrical wiring for new homes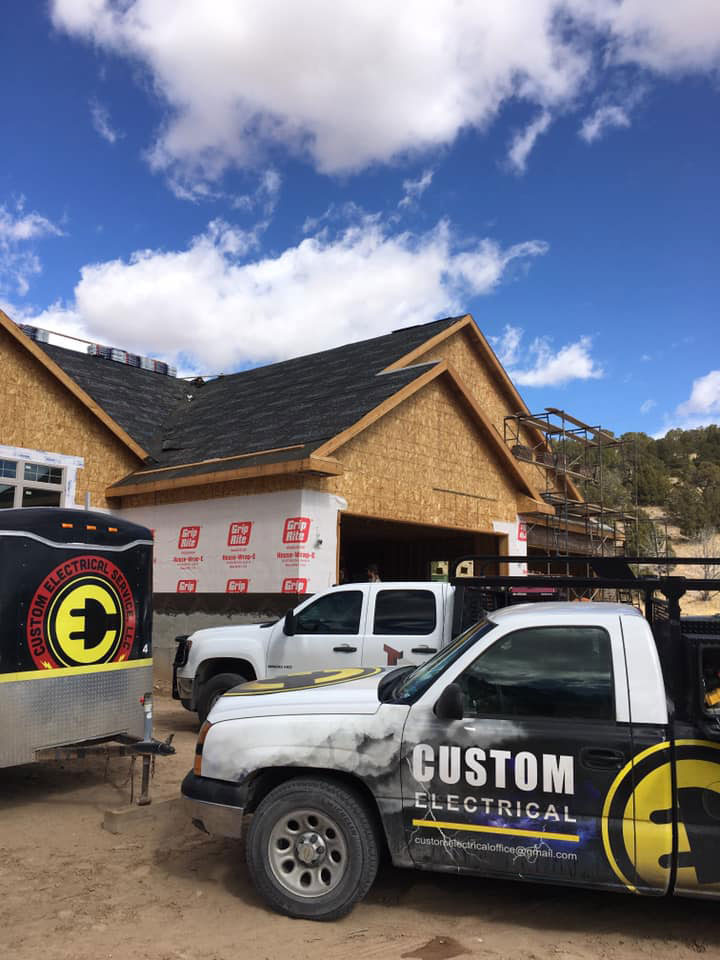 Don't overlook the importance of proper and safe residential wiring in your remodel. Electricity is in every room in your home — even the pantry and closets! Each of these rooms has the possibility of a defective wiring problem that could cause a dangerous situation for you and your family.
Custom's Electrical's nearby residential wiring services mean fewer defects have a chance of slipping through the cracks.
Request Your Own


FREE Evaluation


from Custom Electrical!
Top Residential Electricians in Utah
Custom Electrical has been serving Utah residents and businesses with residential electrical services for over 26 years! We have a trusted team of fully licensed and insured electrical technicians skilled in new home construction, residential remodels and electrical service calls; including electrical troubleshooting and additional electrical system installations.
---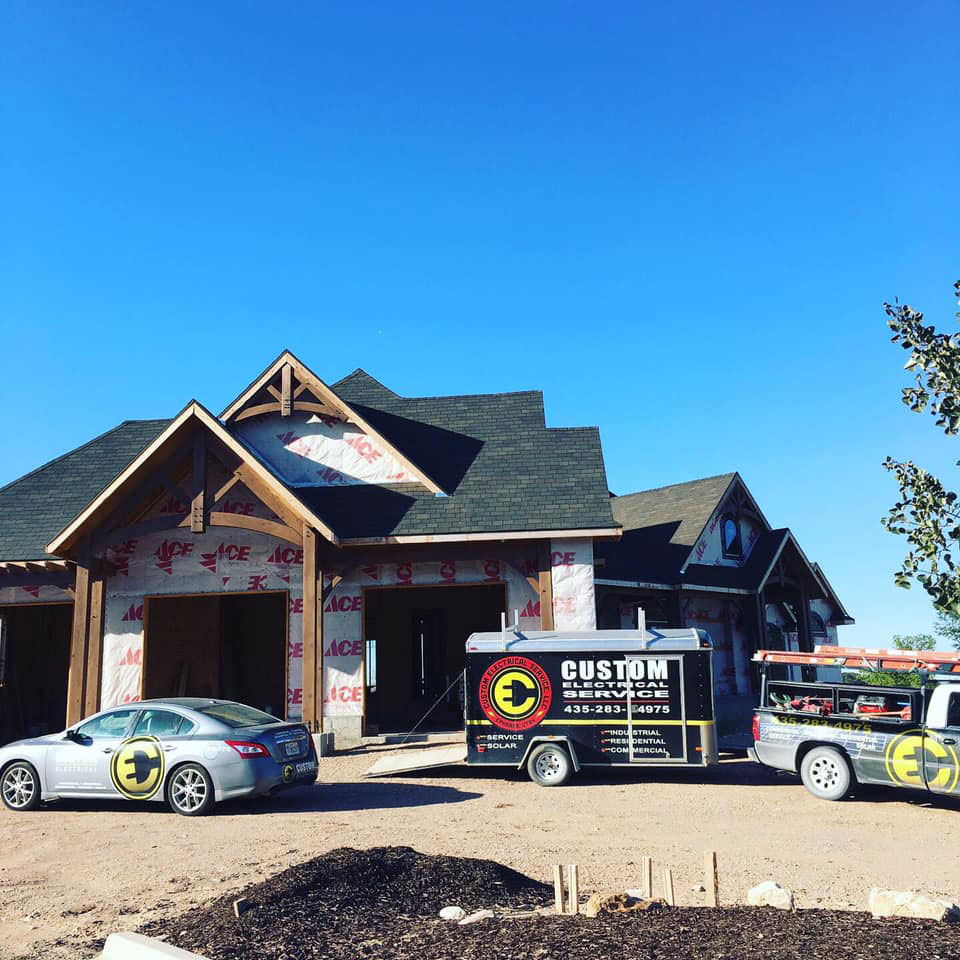 Custom Electrical's Residential Remodel Wiring
Are you searching for a company that provides new and existing electrical installation and repairs near you? Our team works closely with city inspectors and contractors to ensure all systems done during a residential remodel are up to code.
Residential remodels often include adding rooms, changing appliances or relocating existing outlets. Introducing new wiring and other electrical maneuvers requires a knowledgeable and skilled wiring electrician to avoid short circuits or other dangerous electrical malfunctions.
Custom Electrical skilled electricians to help ensure the success and smooth operation of your remodeling project or renovations.
We will:
Upgrade fixtures, outlets and wiring to support new appliances
Design electrical systems for home additions
Upgrade existing or install new breaker boxes
What to Look for During a Residential Remodel
When investing in your home through a remodel or renovation, you want to make sure your money will be worth it. Incorrect electrical wiring can lead to house fire through loose frayed, cracked or incorrectly installed wires. Correctly installing and inspecting the electrical systems during a remodel rewiring helps avoid potentially dangerous problems a nonprofessional may not notice.
An experienced electrician near you can check:
Electrical Panel
Also called the load center, this critical area is the heart of electricity in your home. Electrical panels contain breakers (or fuses in older homes) and wires that create circuits in the house. They are mounted on a wall inside or outside a home. A residential electrician near you can look for signs of electrical malfunction and repair the issue, such as loose breakers.
Aluminum Wiring
Homes with aluminum wiring can be safe, but many are more than 40 years old and need maintenance or updating. Over time, aluminum wiring can expand and contract, causing connections to become loose. An electrician performing residential wiring can determine the best course of action for a home with aluminum wiring during a remodel.
Overlamping Light Fixtures
Overlamping is when a homeowner uses a higher wattage light bulb than is appropriate for the fixture. While overlamping isn't a wiring problem, it is a fire hazard.
GFCI Protection
A home's kitchen, bathroom and laundry room outlets need GCFI or ground fault circuit interrupter protection. These outputs typically have a test button, but some standard outlets might have protection if a GCFI outlet in the breaker powers it. A Custom Electrical technician can help determine if your outlets meet the requirements.
Hiring a professional and experienced electrician to handle the residential rewiring near you for the remodel of your home can help alleviate the stress of ensuring the electrical systems in your renovation are working correctly and safely.
Residential Wiring in Utah
If you've been searching for a skilled, knowledgeable and experienced electrician to perform residential wiring in Utah for your home remodel, Custom Electrical is here to help.
Custom Electrical has the nearby residential remodeling wiring services you need. Our fully licensed and insured technicians are skilled in residential remodels who can troubleshoot existing issues and perform additional electrical system installations.
Our team at Custom Electrical has more than 26 years of experience with electrical wiring for residential models and renovations. Whether it's updating an old system or adding new features, we have the skills and knowledge to safely and expertly provide the results you seek.
Don't waste any more time looking for a residential wiring expert. End your search for "residential wiring near me" and request a free evaluation from Custom Electrical today!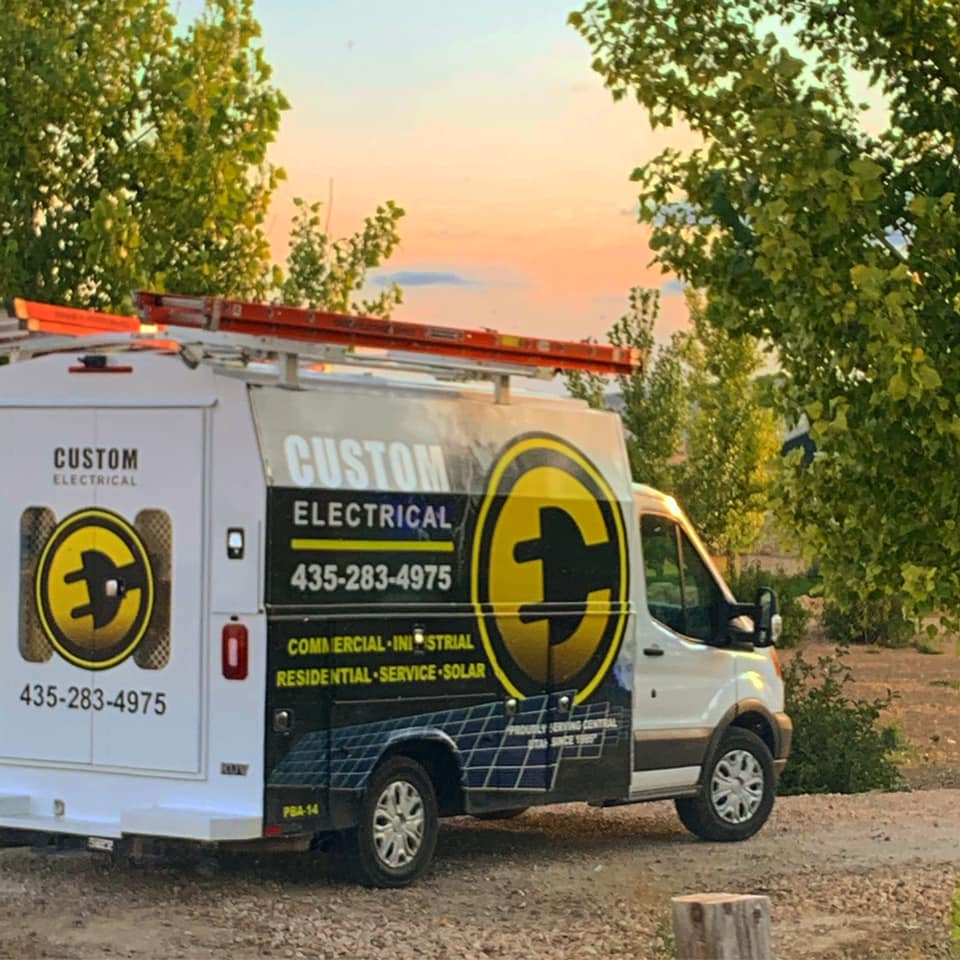 We make sure you get the most for your money.
Read what our customers have to say and then give us a call!