Or Request to Schedule Below
Submit your information below, and we will call to schedule your free in-home estimate!
Custom Electric provides repair, maintenance, remodeling, and inspection services for all commercial electrical systems. We are the electrical contractors near you that you can count on!
Common commercial electrical failures that we can address:
Dead outlets
Flickering lights and burnt-out bulbs
Tripping circuit breaker and energy overloads
Grounding issues
Poorly installed wiring
Loose connections
Inefficient systems and high energy costs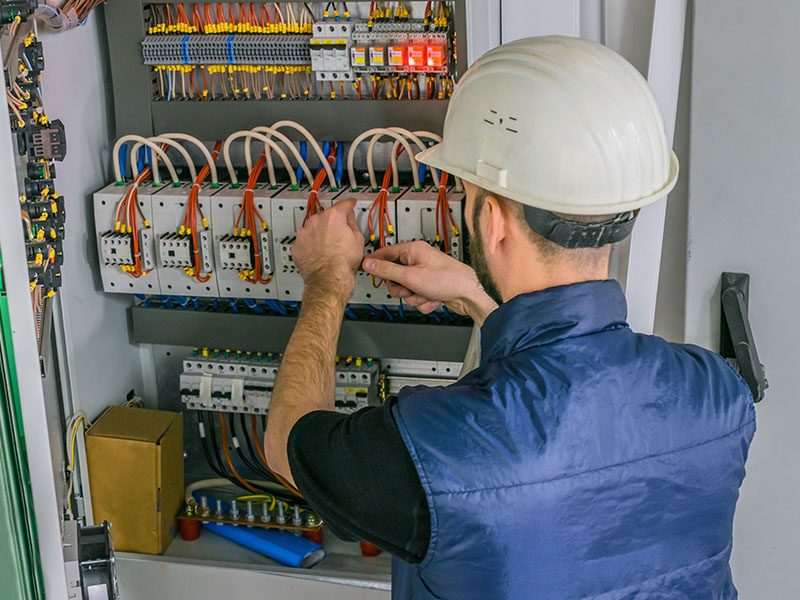 Emergency Electrical Repair
Need an emergency electrician? Our commercial electrician team is available on call when electrical emergencies occur at your place of business. From electrical fires to shocking appliances, an electrical emergency can cause life-threatening injuries. Don't hesitate to call us if you are experiencing an electrical issue that could lead to an emergency.
Our qualified team of licensed and insured commercial electricians is here to diagnose and repair any issues you may be experiencing. We also provide regular electrical maintenance and inspections, so you can avoid emergencies in the first place!
Request Your Own


FREE Evaluation


from Custom Electrical!
Top Commercial Electricians in Utah
Custom Electrical has been serving Utah residents and businesses with residential electrical services for over 26 years! We have a trusted team of fully licensed and insured electrical technicians skilled in new commercial construction, retail build-outs or tenant improvement projects and all measure of commercial electrical service calls; including small to large troubleshooting and additional electrical system installations.
---
We make sure you get the most for your money.
Read what our customers have to say and then give us a call!