Or Request to Schedule Below
Submit your information below, and we will call to schedule your free in-home estimate!
Most of the gadgets we own are powered by electricity. Occasionally, you may encounter issues with your power which may require someone trustworthy to turn to when these operations and installations need servicing.
Using electricity means, at some point, you'll also need to use an electrician. Any installations, servicing, repairs and even maintenance of electrical services or equipment will eventually require electrical services, and you cannot do it all yourself. Instead, it's time to enlist electrical service in Utah.
Electrical Services in Utah
There are lots of companies offering electrical services in Utah, but not all of them are as experienced as you may need. To ensure the job is done safely, hire professionals to do the job for you.
Custom Electrical is a team of master electricians that can be relied on to fulfill all your electrical needs or concerns.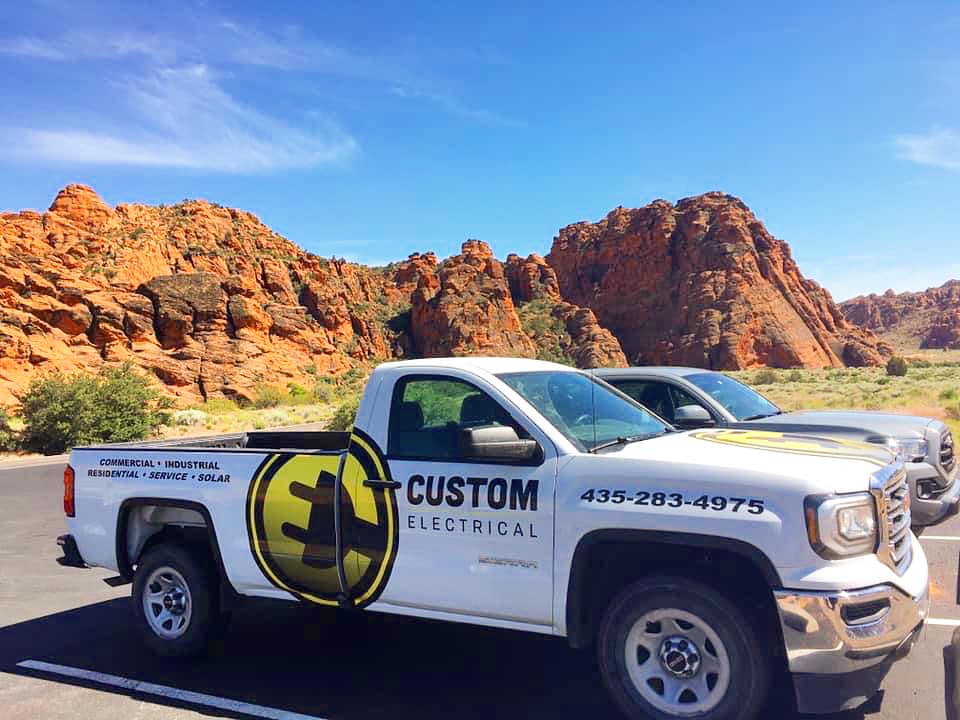 We take pride in what we do, and it shows in the quality of services we provide our customers. Whether you have a new commercial or residential construction project that needs electrical installation, or service upgrades to your existing system, our team will take care of it with precision and ease.
Request Your Own


FREE Evaluation


from Custom Electrical!
Top Electricians in Utah
Custom Electrical has been serving Utah residents and businesses with residential electrical services for over 26 years! We have a trusted team of fully licensed and insured electrical technicians skilled in new commercial construction, retail build-outs or tenant improvement projects and all measure of commercial electrical service calls; including small to large troubleshooting and additional electrical system installations.
---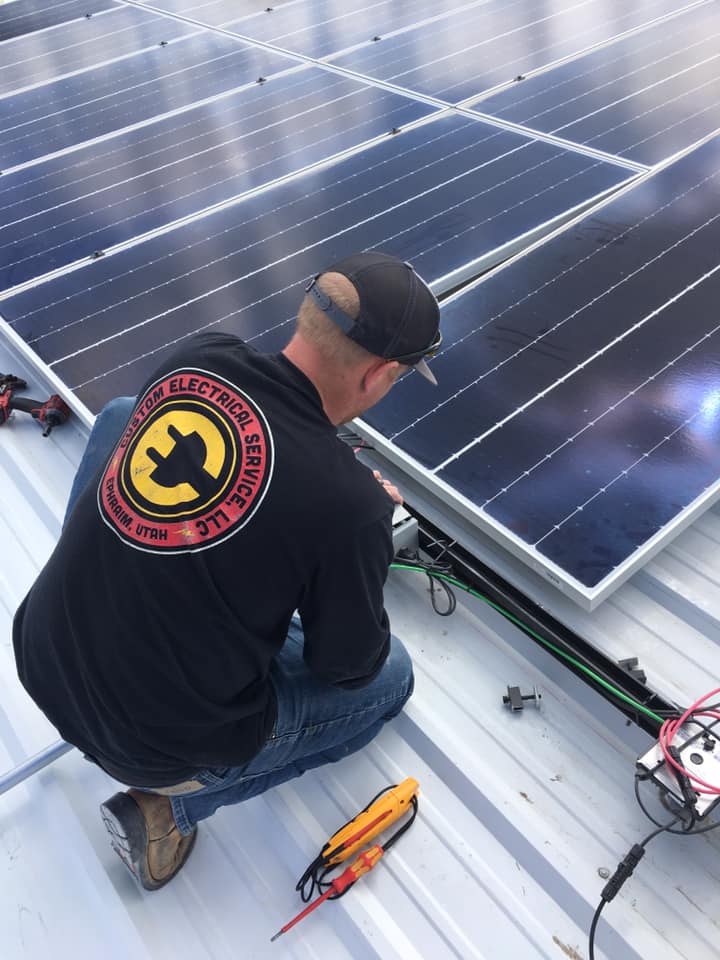 Custom Electrical Services
Living in Utah and need electrical services? Then Custom Electrical should be your next call. At Custom Electrical, we are licensed and bonded for contracting electrical services.
Originating from Ephraim, Utah, Josh Peterson started Custom Electrical in 1995. Since then, we have specialized in residential, commercial and industrial electrical services. The company is operated and owned by the master electrician, Josh Peterson, who is in charge of a team of local electrical experts who will solve all your electrical issues with professionalism and at a fair price.
The Most Professional Team
---
A team cannot be professional without continued education as new facts and information become available. Ongoing learning is vital in our vital operations at Custom Electrical. We require every employee to participate in the interactive sessions to improve their aptitude and level of professionalism.
All electricians on our team are licensed, certified and insured. When our team enters your home or business residence, you know you'll be getting the experience and knowledge necessary to complete the job correctly. Expect excellent service, quality customer care and above and beyond professionalism when you use Custom Electrical.
Parting Shot
Although electrical services are readily available in Utah, finding a professional and trustworthy company is not a walk in the park. When it comes to your home or business, you don't want just any team of electricians walking in.
That's where Custom Electrical comes in. We are your solution to all your electrical services in Utah. Custom Electrical is your trusted partner for all your electrical service needs.
Schedule an appointment today and experience the Custom Electrical difference!
We make sure you get the most for your money.
Read what our customers have to say and then give us a call!