Or Request to Schedule Below
Submit your information below, and we will call to schedule your free in-home estimate!
Service Calls
---
When it comes to quality services you can trust, our electricians at Custom Electrical are more than capable and ready to provide you with top-quality service calls whenever and wherever you need them. Custom Electrical provides service calls for both residential and commercial customers. So whether it's at home or your place of business, you can rest knowing the local electricians in Utah at Custom Electrical will inspect, diagnose, repair and install whatever it is that you may need.
Residential Service Calls
Any of our local electricians here at Custom Electrical can come to your place of residence to service your electrical system. Whatever it is that you need, our electricians can handle it.
Custom Electrical technicians are experienced in servicing all sorts of electrical features and providing maintenance services and repairs. Our electricians can provide services for the following:
Electrical wiring for new homes
Maintenance and repairs on existing electrical systems
Upgrades to current electrical systems
Interior and exterior lighting
Electrical additions
Switches and outlets
Meters, surge protectors and panels
And more!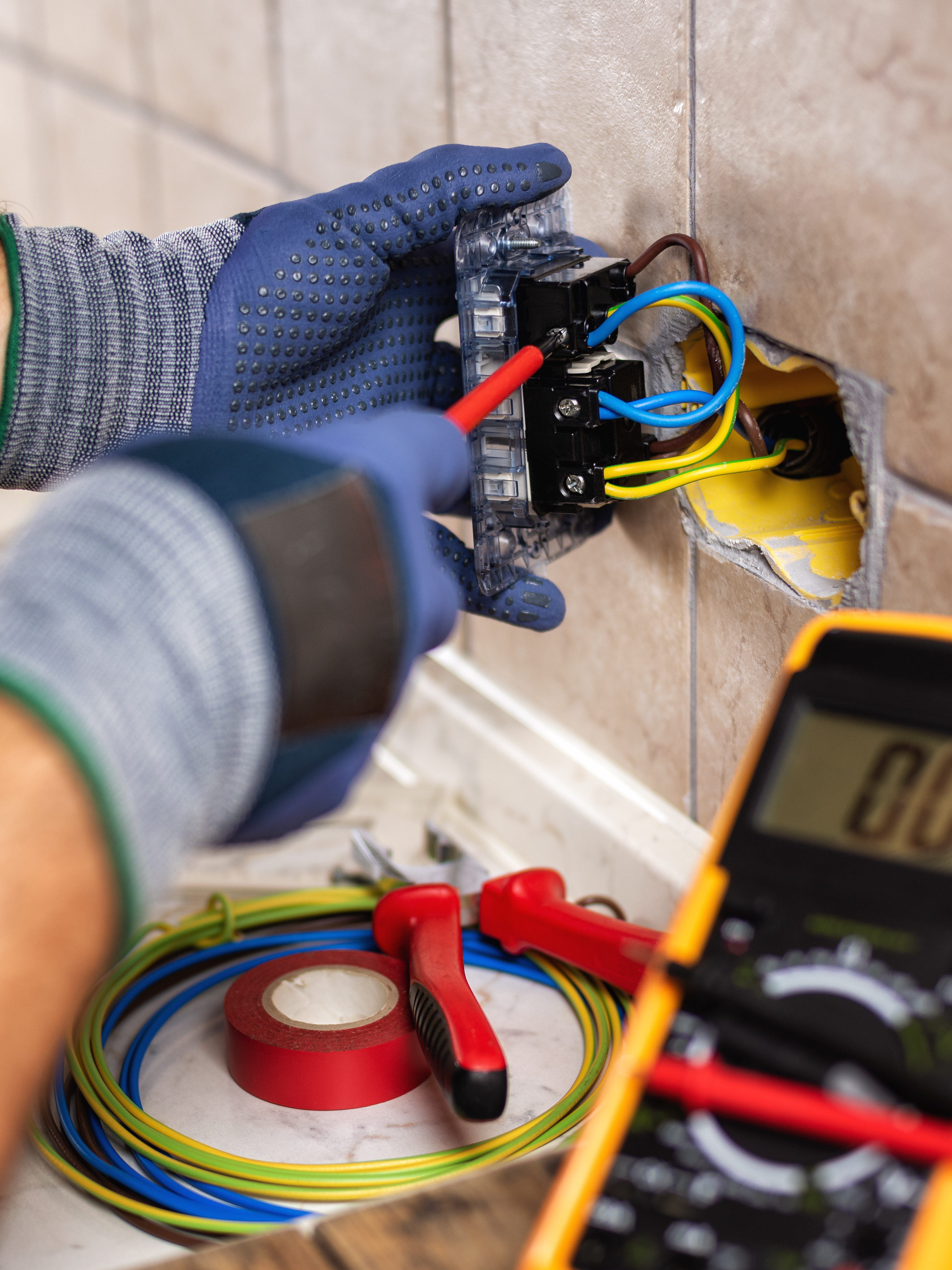 We take pride in what we do, and it shows in the quality of services we provide our customers. Whether you have a new commercial or residential construction project that needs electrical installation, or service upgrades to your existing system, our team will take care of it with precision and ease.
Request Your Own


FREE Evaluation


from Custom Electrical!
Top Local Electricians in Utah
Custom Electrical has been serving Utah residents and businesses with residential electrical services for over 26 years! We have a trusted team of fully licensed and insured electrical technicians skilled in new commercial construction, retail build-outs or tenant improvement projects and all measure of commercial electrical service calls; including small to large troubleshooting and additional electrical system installations.
---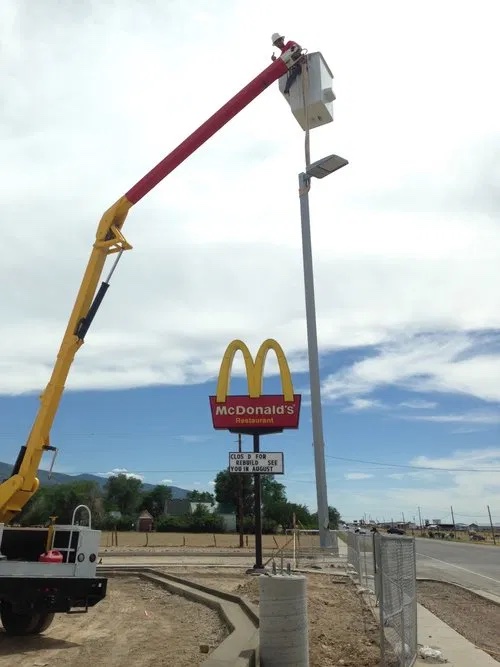 Commercial Service Calls
Commercial electrical systems are often at much larger scales and require extensive experience, which is why having Custom Electrical is the best way to keep your business lights on. Our local electricians can provide your commercial property and business with repairs, maintenance, remodeling and inspection services for your electrical systems.
Common commercial electrical failures we address:
Dead outlets
Flickering lights and burnt-out bulbs
Grounding issues
Poorly installed wiring
Inefficient systems and high energy costs
Loose connections
Tripping circuit breaker and energy overloads
Not only can Custom Electrical provide your business with the necessary repairs and maintenance to keep your business running but our local electricians can also provide commercial service calls that include major retail build-outs and commercial lighting installations.
The Importance of Preventative Maintenance
---
An important part of our residential and commercial service calls is the notion of preventative maintenance. Preventative maintenance allows for our local electricians to assess and take care of your electrical systems to prevent large or small issues from occurring. These issues can range from lights flickering to an electrical fire that can cause extensive and expensive damage to your home or business – even loss of life.
Having our electricians come out to your home or business could save money, time and even lives by ensuring your electrical system is working properly. If there ever is a problem, our electricians will catch it early and be able to fix it for you before it gets worse.
Custom Electrical is Reliable and Ready!
Custom Electrical has been a reliable provider of electrical services for over 26 years! We know a thing or two about electrical repairs and installations and we know that emergencies can happen. The local electricians here are more than ready to answer your call when your residence or commercial property is experiencing an electrical emergency.
Our team is prepared to handle electrical emergencies quickly and safely. Even before emergencies, our team is the best in the business to handle all of your commercial and residential needs. Whether you need help troubleshooting a recurring electrical issue or you are concerned about high electricity bills, our team has an expert solution.
Don't be left in the dark and contact Custom Electrical today for more information on residential and commercial service calls. You can trust that we will get the job done right and keep your lights on!
We make sure you get the most for your money.
Read what our customers have to say and then give us a call!