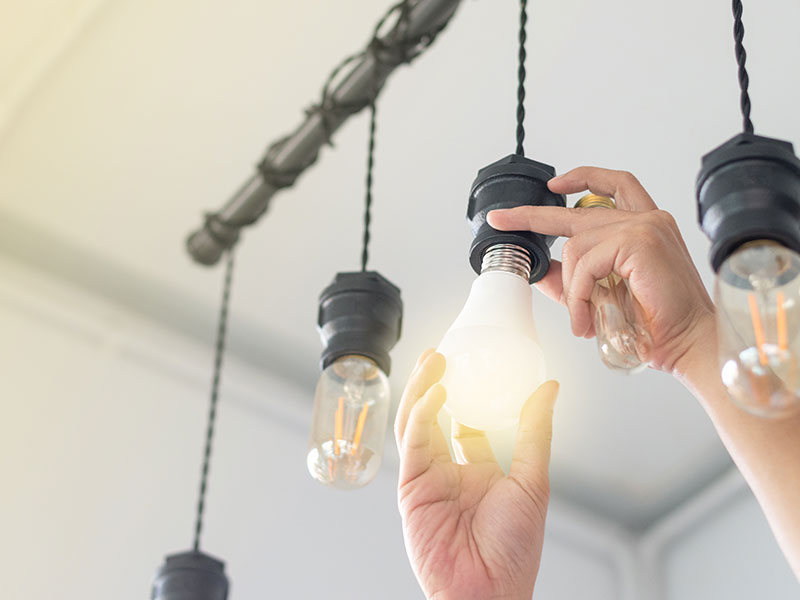 Posted on May 27th 2022
How to Ensure Electrical Safety in Your Home
---
Electricity is an everyday necessity. Our daily consumption of electricity is greater than some realize. Your furnace pulls electricity, running appliances, watching tv, charging your phone, etc. — it all adds up quickly.
Nowadays, it's easier to misuse appliances and our energy consumption at home than ever before. This can cause a hazard, overload your system, or lead to an accident.
Understanding the proper use of your electric system can significantly enhance your home's efficiency when it comes to the use of electricity. You can also protect yourself from electrical accidents by understanding the proper use of your home's electrical system.
Here are seven tips to keep you safe at home:
Don't Overload Outlets
---
It's important not to overload your outlet with too many devices and appliances using extension cords and adapters. Additionally, only a single heat-generating device should be plugged into an outlet at a time.
It's recommended to connect major appliances like refrigerators, ovens, washing machines, and stoves directly to the mains rather than using an adapter or extension cord.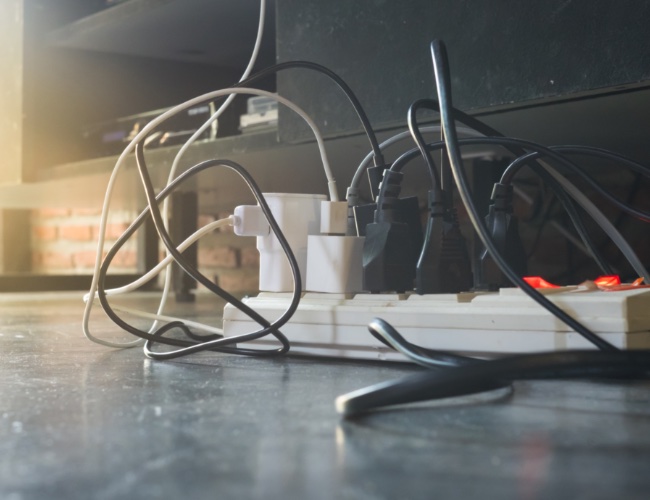 Don't Leave Appliances Plugged in When They Aren't Being Used
---
Unplugging your appliances will not only help you save energy, but could prevent surges and other electrical accidents.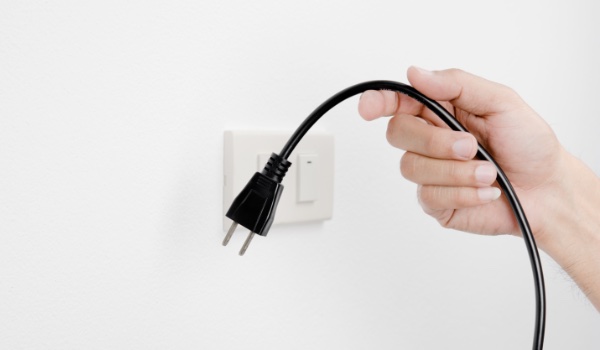 Make Sure Lamps and Lighting Fixtures are the Right Wattage
---
It is only safe to use light bulbs in your lamps that have the right wattage. The maximum wattage of the bulb should be indicated on the sticker. A shade or globe should also be used on lamps, particularly if you're using incandescent bulbs, to prevent other objects from overheating. LEDs remove most of the heat from a room, so you don't waste a lot of energy.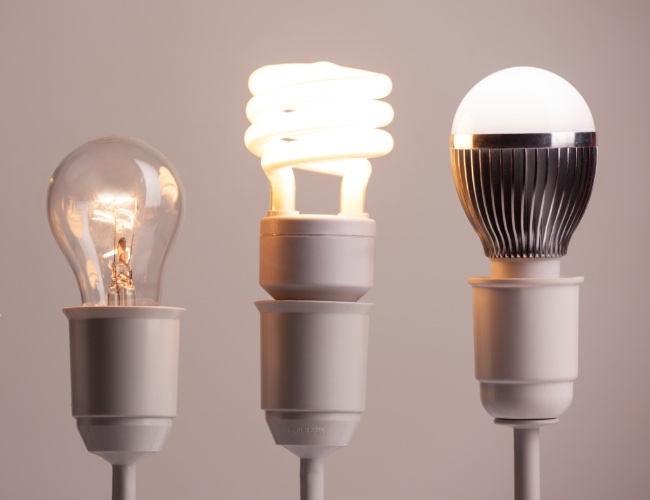 Avoid Running Cords Under Carpets, Rugs, or Doors
---
When cords are left out in the open, they can cause tripping hazards and invite electrical accidents. Cords under rugs and carpets are fire hazards. Consult with Custom Electrical about adding more outlets around the house within reach of the appliances so you can reduce your need to use extension cords.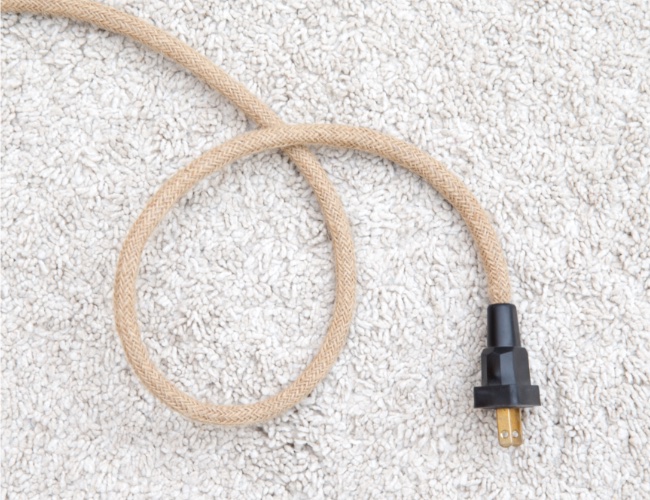 Don't Use Damaged Extension Cords
---
Choosing the right extension cord for your needs will help them last longer, but they do have a limited lifespan and should be replaced when necessary. You should upgrade or replace your extension cords when they aren't working properly instead of trying to fix them when they're damaged. This prevents sparks, surges and electrical fires. Additionally, you should purchase surge protectors for your extension cords.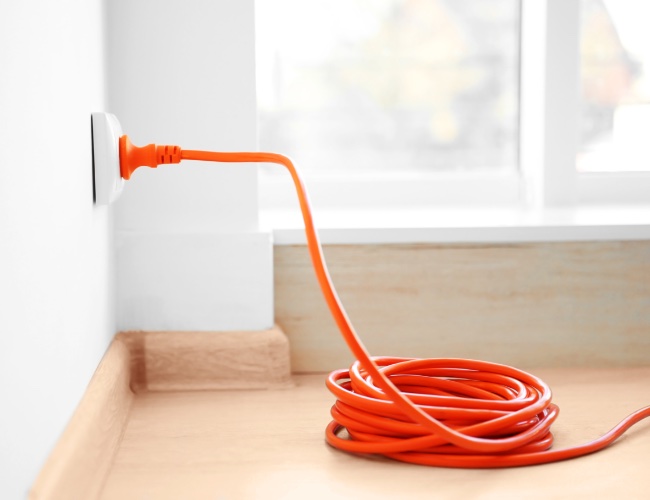 Don't Expose Electrical Appliances to Water
---
In everyday situations, it's easy to overlook hazards such as water and electricity, but it's safe to assume that water and electricity don't mix. Kitchen appliances should be placed away from sinks and other water-using appliances. Additionally, use ground fault circuit interrupter outlets in areas near water sources to prevent water leaking into the house. In the event of a short circuit, these devices quickly shut off power at the outlet.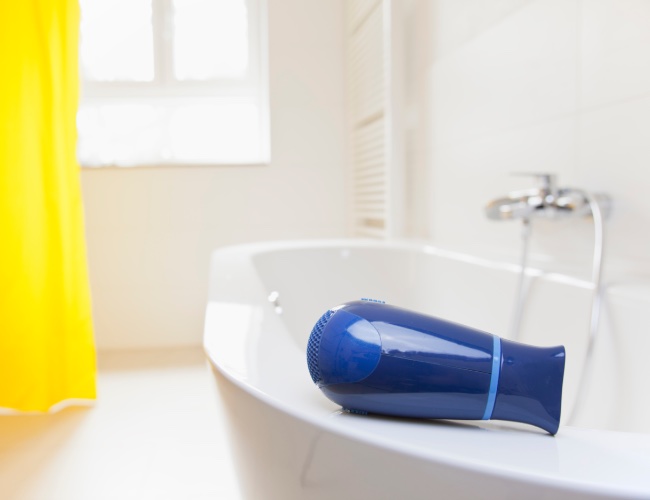 ---
Call An Electrician
It's time to call a trained electrician if you see sparks, hear tripping circuits, smell burning or rubbery odors, or if your lights are flickering or tripping frequently. Rather than waiting out the problem or relying on a temporary fix, these warnings indicate a larger electrical problem that needs to be resolved directly at the source.
Various problems around the house are so tempting to DIY. However, electricity is something you should leave to the professionals. Fires and shocks can be caused by improperly installed wiring. Do not take any chances with your family and property. Have your electrical issues handled by Custom Electrical's licensed electricians.
In any home, electrical safety is essential. Electricity is an amazing force that powers your appliances and lights your home. We should respect and appreciate it. You can make your home safer by following these electrical safety tips. This will reduce your risk of accidents, avoiding overworking the electrical system, and your family's risk of electrical shock.
We make sure you get the most for your money.
Read what our customers have to say and then give us a call!