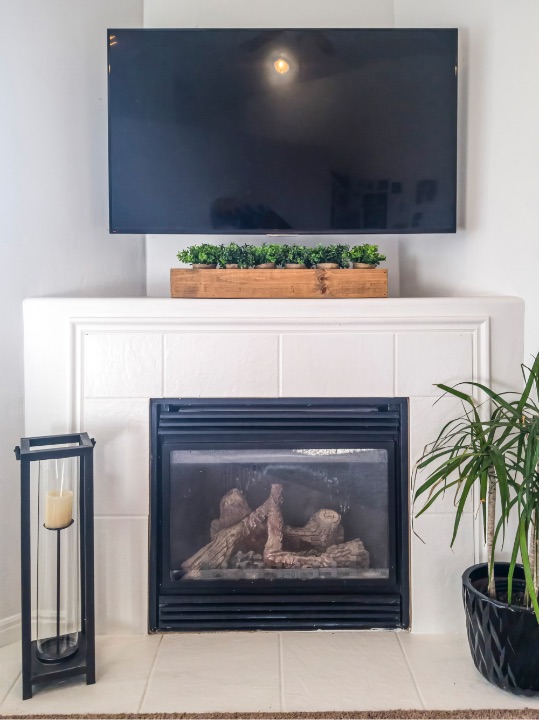 Posted on Oct 18th 2022
Everything to Know about Electric Fireplace Safety
Electric fireplaces are a low–cost, energy–efficient way to bring warmth to your home. If you're considering installing an electric fireplace, you may have questions about safety and proper upkeep. Keep reading to learn everything you need to know about electric fireplace safety, brought to you by the experts at Custom Electrical!
What is an Electric Fireplace?
An electric fireplace is essentially an electric heater that mimics the look and function of a fireplace with artificial flames. They work by drawing in cool air and heating it with internal coils. Warm air is then expelled back out with a fan, imitating the warmth of a fireplace without the dangerous side effects of wood or gas.
Are Electric Fireplaces Safe?
Yes, electric fireplaces are a safe addition to your home! While safety issues can occur with the improper use of any electric appliance, electric fireplaces are very reliable. They easily warm up a room without smoke, dangerous fumes or combustible materials, making them a safer alternative to a wood or gas fireplace. However, electric fireplaces still come with some precautions.
Using an Electric Fireplace
Here are a few safety tips to keep in mind while using an electric fireplace:
Remove anything flammable from the immediate area of the fireplace, and never place anything on top of the appliance. The radiating heat can create a fire hazard.
Unless you have a model equipped with automatic shut–off, try not to leave your fireplace on or unattended for long periods of time.
Though the flames are artificial, the fireplace's exterior will still become hot to the touch during use. Make sure children and pets keep their distance while the fireplace is on.
Avoid plugging your fireplace into an extension cord. An extension cord unable to handle the heat generated by an electric fireplace can overheat and create a fire hazard.
Do not allow any liquids near the fireplace, as this can damage the appliance.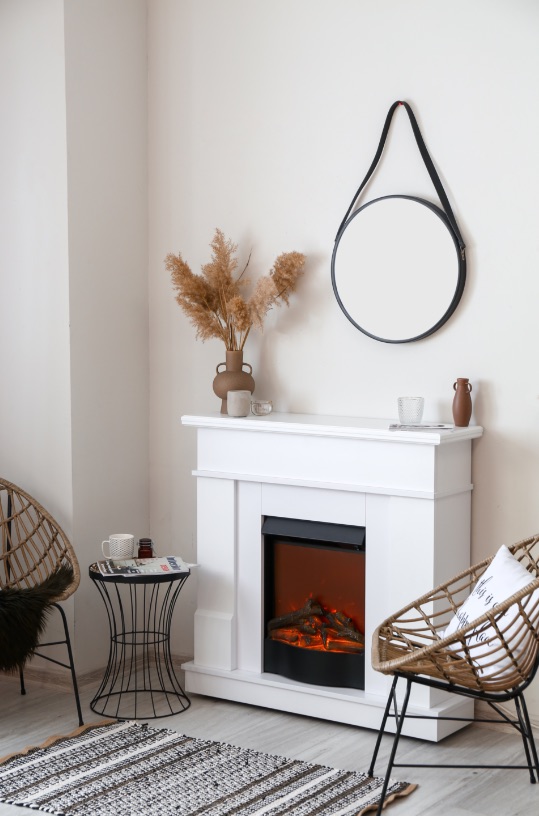 Installation and Maintenance
Proper installation and maintenance are also essential parts of electric fireplace safety. Here are a few ways you can ensure your fireplace stays in good condition:
Choose a fireplace from a well–known brand that produces quality products and trust the professionals of Custom Electrical to install it. They will take proper safety measures.
Have a professional electrician inspect your fireplace at least once a year to ensure it is functioning correctly.
Periodically check cords, plugs, and the outlet where your fireplace is plugged in for signs of damage or electric shortages.
In comparison to wood and gas fireplaces, electric fireplaces require minimal cleaning. You can clean the exterior, interior, and glass by dusting with a clean, dry cloth.
Don't try to move your fireplace outside unless it is outdoor–rated. Indoor electric fireplaces lack proper protection against the weather, making it easy to damage them outside.
Contact Custom Electrical
Custom Electrical is proud to have served Utah residents with high–quality residential electrical services for over two decades. From installations to repairs, our team of licensed and insured electrical technicians ensures the safety of your electric fireplace. Contact us today to learn more!
We make sure you get the most for your money.
Read what our customers have to say and then give us a call!